The secret is simple:

7 DAYS is enough to make a habit of learning English.
Take a challenge! Stay focused on English for 7 days.
Sign up free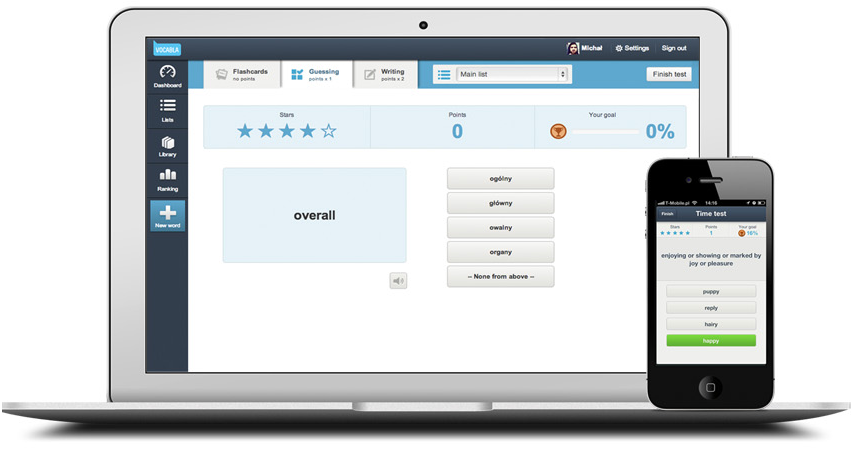 Repeat words, phrases or sentences
with fun
Work everyday for 15, 30 minutes or maybe 2 hours, depending on how fast you want to memorise words. Our repetition system will help you take 100% of effectivenes in this time.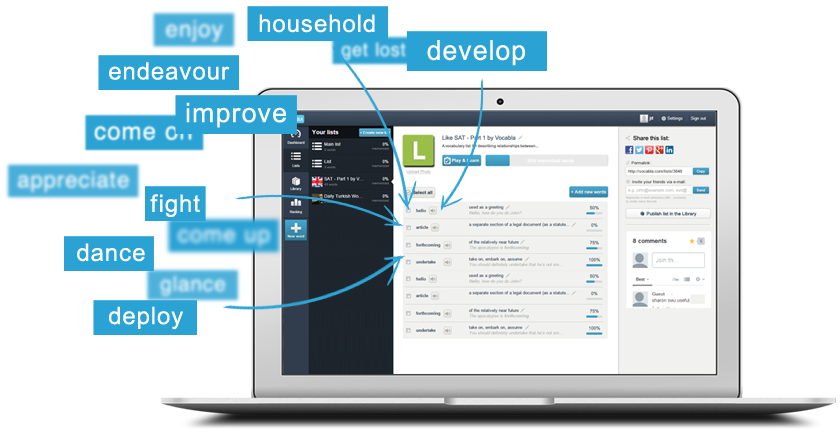 Collect every new word in one place.
Put every new word in one place.
Collect words, phrases etc. from movies you watch, books you read or class you attend.
Don't waste your time for boring stuff - learn real English instead.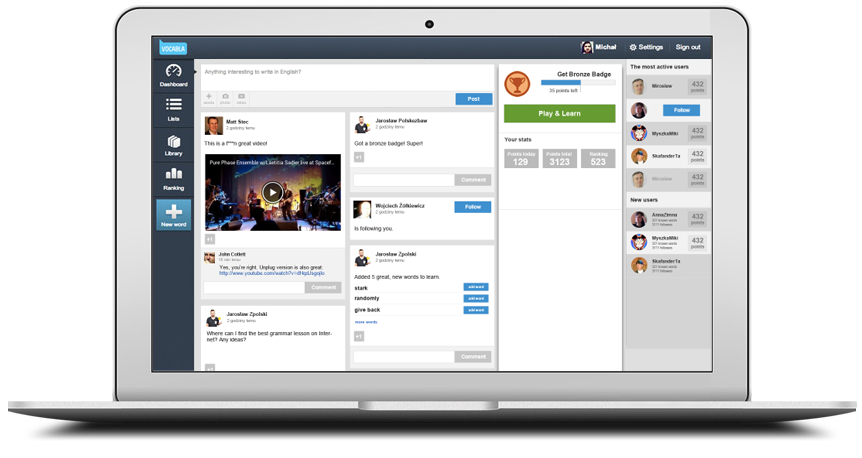 Chat with people. Yes! Chat with them
in English.
Meet friends from around the world. Share your words, movies, photos - anything helpful while learning English.

Invite your class or group and learn together.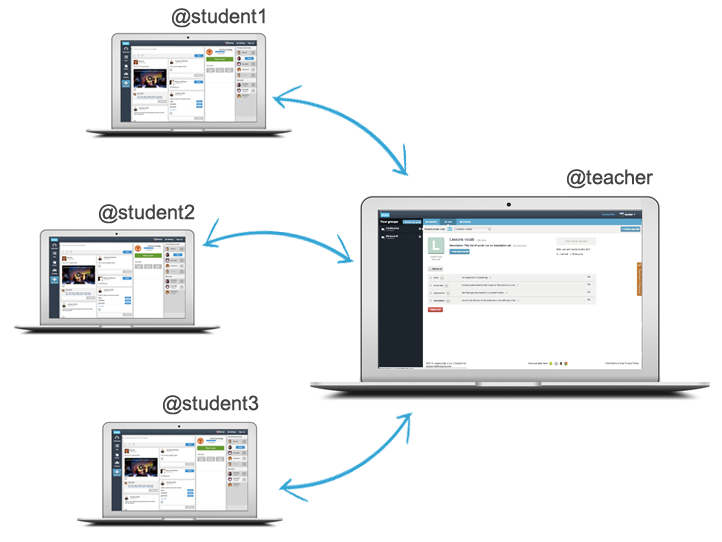 Collaborate with your class or group
and with your teacher!
Make a list of words to learn with your teacher and group.
Never miss anything from your lesson.

Are you a teacher?
Vocabla can help you to organize your workflow.
Look what others say about Vocabla:

"It is really helping me a lot to improve my vocabulary and keep in mind the new words I have learned."
Adela, Madrid

"I just love this app"
Staszek, Katowice

"I' d like to tell you that this app is so good!!!"
Qihan Zuo, Beijing

"It's so amazing tool. Thank you so much for your website. I feel I'm improving my language skills everyday"
Zaiba Fatima, Riyadh

"I'm memorizing vocab really fast. Finally something I can honestly recommend to my friends!"
Farhad Ergüner, Istanbul

"Super simple. I've never learned so efficiently!"
Rita Pereira, Lisbon
Buy premium plan

Vocabla Pro
12 months
sounds
writing test (iOS, web)
mobile apps
import of word lists
MP3 files with words from your lists
unlimited number of words
100K lists of words
✔ Buy now
Vocabla Pro
6 months
sounds
writing test (iOS, web)
mobile apps
import of word lists
MP3 files with words from your lists
unlimited number of words
100K lists of words
✔ Buy now